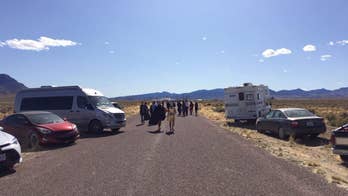 1:59
'Storm Area 51' has alien 'believers' mostly standing near the gate
The 'storm Area 51' alien 'believers' are mostly standing near the gate and looking to the skies.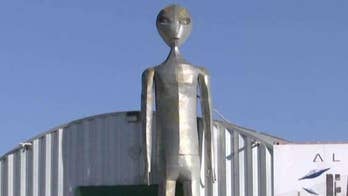 5:02
Senior SETI astronomer on 'Storm Area 51' and the search for intelligent life in the universe
Alien enthusiasts gather in the Nevada desert; reaction from Dr. Seth Shostak.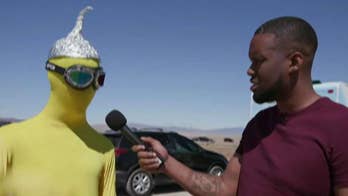 3:50
Lawrence Jones checks in with 'Raid Area 51' attendees
What started as an internet joke ended up getting global attention as hundreds of alien hunters gathered in Nevada near the government facility known as Area 51.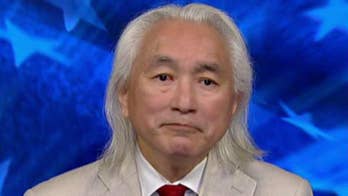 3:49
Michio Kaku says the burden of proof has shifted to the government to demonstrate UFOs don't exist
The Navy admits that several UFO videos are real and show aerial phenomena that they can't currently explain; analysis from Michio Kaku, professor of theoretical physics and author of the bestselling book 'The Future of Humanity.'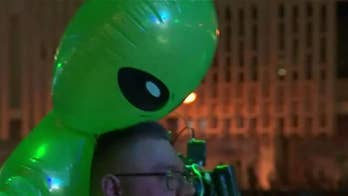 3:09
'Storm Area 51' festival kicks off in Nevada
Party-like atmosphere builds as event inspired by Facebook post gets underway; Jonathan Hunt reports from Hiko, Nevada.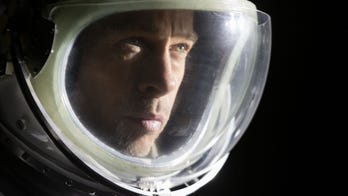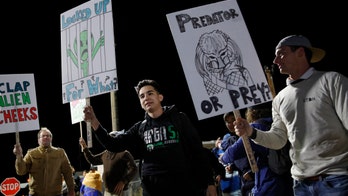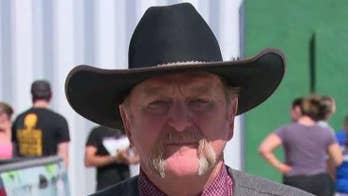 3:05
Nevada officials raise concerns over expected mass gathering of UFO fans
Lincoln County Commission Chairman Varlin Higbee on how the 'Storm Area 51' event has impacted his county.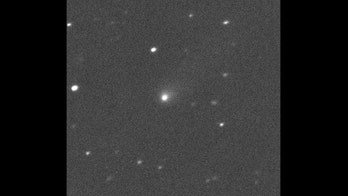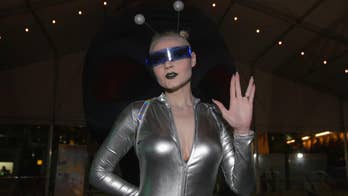 4:45
What Area 51's 'community of alien believers' are saying about the secret military base
Visitors from around the country are trekking to the Alien Research Center in Hiko, Nevada, where the 'Storm Area 51 Basecamp' will take place Friday and Saturday. Fox News spoke to some of the 'alien believers' to find out if they really plan to raid Area 51 this weekend.